Host A Food Drive
Feeding Medina County appreciates the support from the community to donate food to support our programs. Hosting a food drive can be easy and fun! Encourage your friends, family, company, places of worship, school or neighborhood to get involved and participate. Use the information below to ensure a successful food drive.
How to Host a Food Drive
The first thing to do is register with us so we can help make your drive successful. Fill out this Form and we be able to answer any questions you may have about hosting a food drive.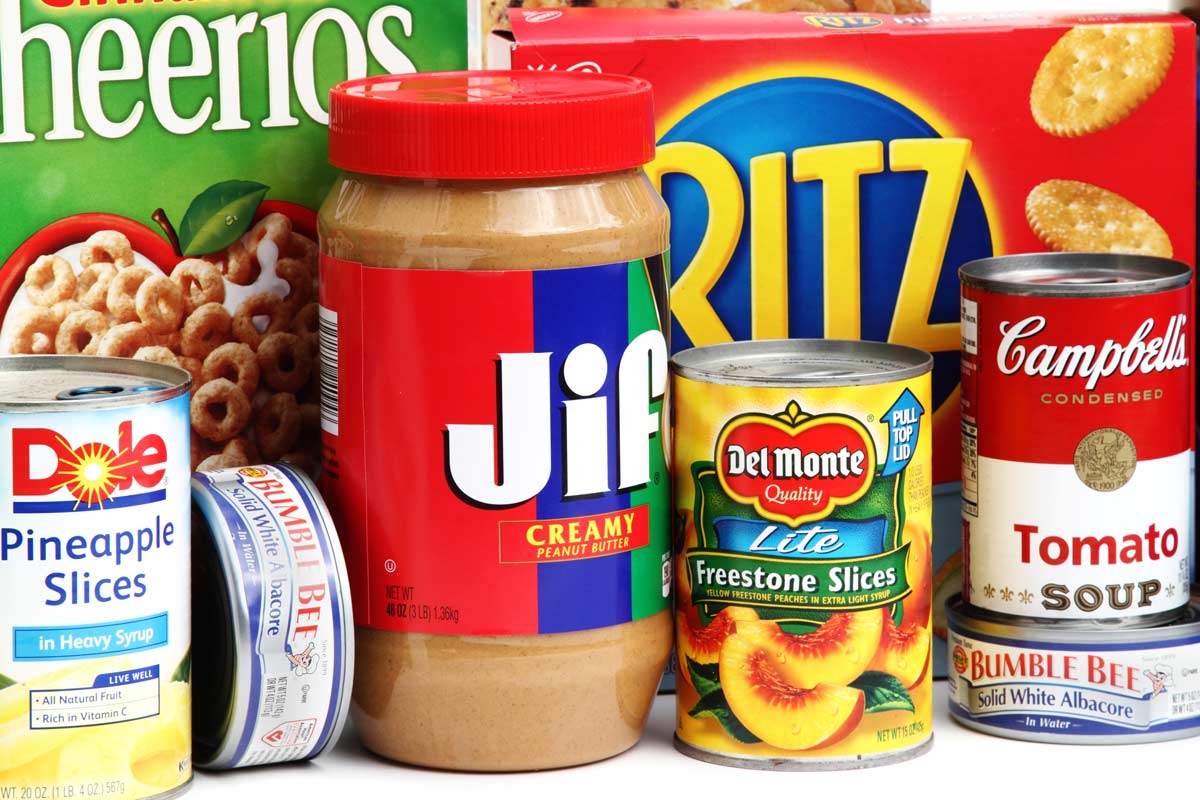 Food Drive Do's and Don'ts
DO donate nutritious, non-perishable foods!
DO donate items that are one year or more from today's date
DO NOT donate items that are past best by date
DO NOT donate large economy-sized items
DO NOT donate glass jars of any kind
Print out the FMC Food List document and use for advertising the items needed by Feeding Medina County.
Items included on the list:
Peanut butter (1 lb plastic jars or smaller; NO LARGE jars)
Squeezable jars of jelly (20 oz or smaller; NO GLASS)
Macaroni & cheese boxes or cups
Fruit cups (preferably unsweetened/in natural juices)
Applesauce squeeze pouches
5oz – 7oz cans of tuna fish or chicken
High calcium pudding cups
Granola bars
NEW & UNUSED reusable tote bags
Items donated are placed in bags that are carried by children and elderly adults. Adhering to our size limits and no glass restrictions is very important. When advertising your food drive, please be sure to include this information.
Promote your food drive using emails, Facebook, Twitter, MedinaCountyEvents.com, websites, and flyers.
Deliver your food to
Feeding Medina County at 650 W. Smith Rd., C8.
Call us at 330-421-4816 to schedule your drop off.
Ideas and Themes for a Successful Food Drive:
Get creative!
Pass out grocery bags to your co-workers and have Macaroni Mondays, Fruit Cup Tuesdays, or Peanut Butter
Week to encourage donations of high protein foods.
Have a competitions between departments, such as building structures out of food donations.
Consider challenges such as raising your weight in food or filling the CEO's office with peanut butter.
Offer raffle prizes for donations such as a paid vacation day, event tickets, books, artwork, gift cards, etc.
Host a neighborhood yard sale that benefits Feeding Medina County; offer discounts for donated food.
Host a party for friends where door prizes would be given for food donations.
Ask guests to bring food donations to your events such as BBQ's or dinner parties.
You can give without risk of liability under the Bill Emerson Good Samaritan Food Donation Act.
Click here to read more about The Act